There's a lot you can do on a two week trip to Cancun. Especially if you just take a plane there and then escape from Cancun as quickly as possible. Incidentally, that's also the only sensible thing to do when going to Cancun.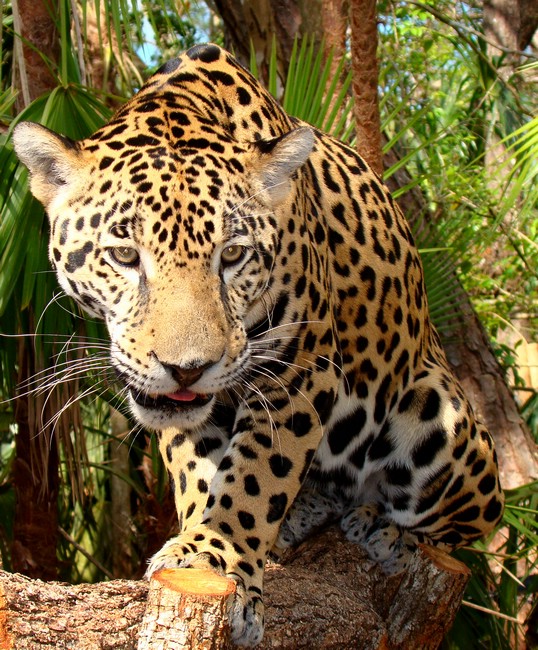 Rarely have I encountered a worse traveler's hell than Cancun. The room rates are crazily much higher than what you'll pay for way better rooms just a few bus hours away. Restaurants and taxi drivers have adjusted their prices accordingly. The beaches are besieged by pasty, fat tourists who think the city is an American colony that has nothing to do with Mexico except climate-wise. Throughout major parts of the year there's nowhere you can turn without witnessing tequila and taco gushing out of mouths and noses of stupid people who just the night before encumbered themselves with tattoos on their foreheads.
Among the star attractions of the city I'd like to mention the tigers. They're kept in tiny cages and have had their teeth and claws pulled out. It must be that way so that tourists can cuddle the big cats in relative safety. Oh, and talking about predators; because the drug barons in the area have the habit of dumping bodies in the sea, the sharks of Cancun have learned to gastronomically love people.
The beaches of Cancun are lovely, but that fact is well hidden except right after a particularly bad hurricane has visited the region. Then the coastline returns to its pristine state, with picturesque, idyllic sandy coves framed by good-looking rocks. Then the city council puts everyone to work, covering it all up with insane amounts of sand trucked to there from a place that probably could use the sand a lot better than Cancun does. Why, oh why? Because that's how the Cancun hotel overlords thinks lazy and sun-craving tourists want their beaches.
So, what
is
the alternative to becoming a part of the problem that is collectively named Cancun? Well, the best you can do is to go somewhere else. In December 2010 that's exactly what I did, and
here's my photo journal
from my fairly successful escape from Cancun.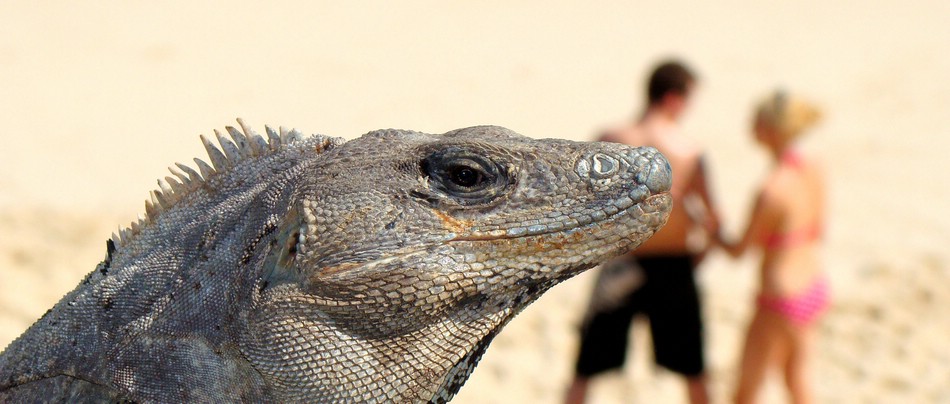 Just two-three hours to the south there's Tulum. Buses that probably are much more comfortable than anything found in your own country take you there, and when you arrive you'll find Mayan temples that weren't designed by Disney and beaches that are enchantingly pretty despite the fact that they have never been touched by a landscape architect.
And
they have dragons there! Tulum is so worth a thorough visit.
Keep going south for four hours or so, and you'll be in the border town of Chetumal. True, there's the unfortunately named Hotel Ucum, but apart from that it's a decent place to stop, with a brand new amazing Zoo and a real Mexican town feeling to it.
From there you can easily travel to Belize. It's a country that you may not have heard about, but you should go there anyway. From Chetumal there are inexpensive direct boats to the island paradises of Belize, located right next to the second largest barrier reef in the world, or you can just get on a direct bus to Belize City.
Belize isn't part of the actual Caribbean, but this fact has not been shared with the people living there. In Belize everything is done in slow-motion, people speak as if they all went to the same language course in Jamaica, and the strangest things can pop up anywhere with no warning at all. If someone tells you that Belize "is too dangerous", they've probably just misinterpreted some statistics. The country has only three hundred thousand or so citizens, which means that you don't need a whole lot of criminal action going on before it looks really bad per capita. Don't worry about it. Tourists are safe in Belize.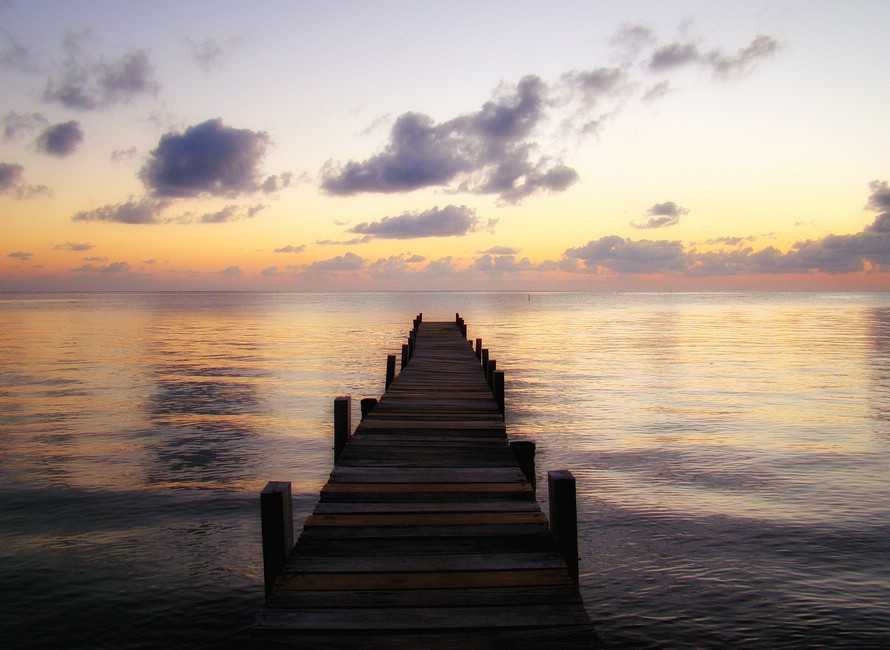 The islands are particularly safe. As long as you don't trip over a turtle or is hit by a playful dolphin you'll probably return to the mainland with no damage. Go for walks and snorkel the reef, observe strange birds and animals, talk to the locals. They're always short of gullible conversation partners, especially now that the Americans hardly can afford traveling abroad any more.
If you're still not convinced, the national motto of Belize should do it. "Sub Umbra Floreo". "I blossom in the shade". I'm not kidding, it's right there in their flag, just check it for yourself! And people live by the motto. It's in the shade beneath the trees you'll find the locals, and if there's something that is likely to make people agreeable and fun to talk to, it's gotta be lazing in the shade.
When you've had your doze of sun and sand, you can quickly move across to a different world entirely, namely Guatemala. Six hours by bus from Belize City will take you to Tikal, quite possibly the easiest place in the world to pretend you're Indiana Jones. Located right in the middle of the jungle it's an enormous Mayan city with no inhabitants. Unless you count the jaguars, the coatis, the howling monkeys, the toucans and the parrots, of course. There are lots of them in the abandoned and only partially excavated city of Tikal.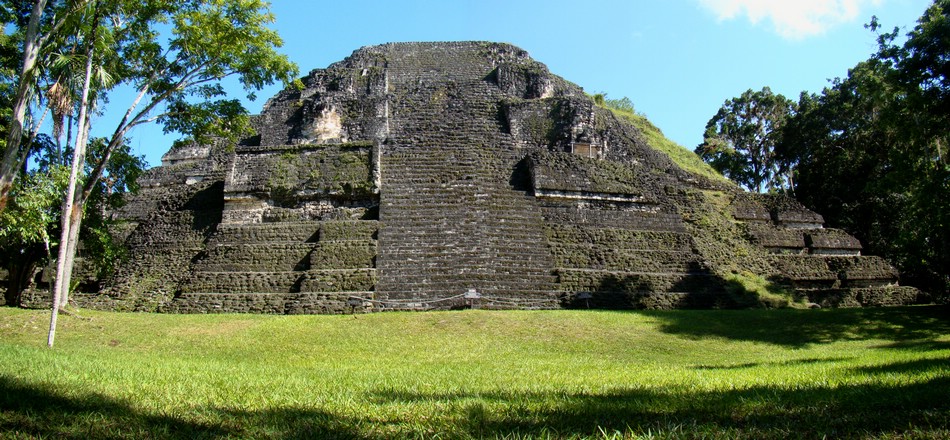 If you want to live and travel cheaply, Guatemala is the place for you. There are heaps of places to visit and lots of things to do. Not everything is handled professionally, but it's generally done charmingly. Compared to what you pay, it's always amazingly good value for money. Just make sure to do your own conservative estimates of how close you should go when a local wants to show you a crocodile, a snake or whatever else they may have around.
You should also appreciate being fascinated by people who wear traditional clothing simply because they have no other garments. A great place to observe and interact with them is by traveling with them, on the chicken buses, school buses from the USA that are so old that they cannot be legally used in North America any more, so they're sold to Guatemala.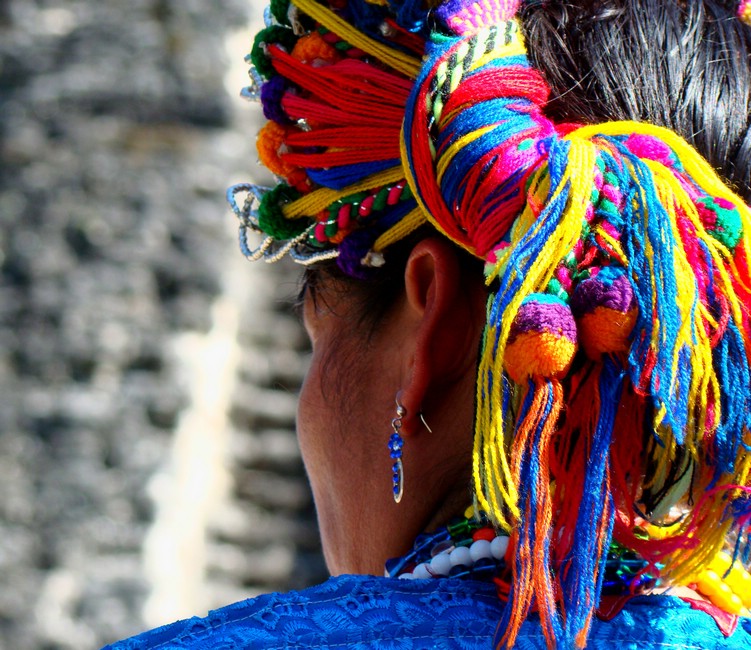 After Tikal it was time for us to travel back towards Cancun. To avoid actually visiting the city, we decided to wait for our plane home in the old Mayan city of Chichen Itza, three hours away. The contrast to Tikal is enormous, despite the fact that the two places originally must have been quite similar. Chichen Itza was recently named one of "The New Seven Wonders of the World", even though Tikal is many times more magical and impressive.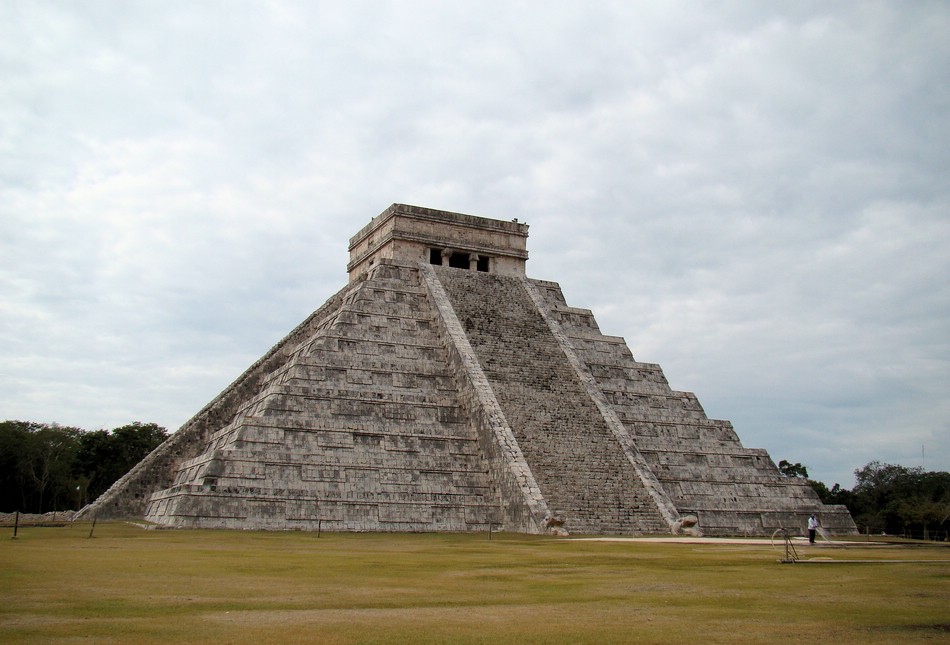 The problem is that the "New Wonders" were chosen based on an open vote on the Internet. The winners in such cases will always be the one with most visitors. And Chichen Itza has a
lot
of visitors, all eager to say that they've visited a New Wonder. Most of those who go there are people who reckon they should experience "something cultural" before they go home, after having spent almost their entire vacation cuddling toothless tigers, burn in the sun and eat too many burgers and steaks. There are so many people like that, that Chichen Itza has degenerated into a weird mix of theme park and historical monument. The local Mayans can hardly wait for 2012 and Judgment Day to arrive.
Oh well. I really just wanted to tell you that the
photos from my trip
are now available. Have a look and decide for yourself whether a trip to Cancun without visiting Cancun maybe would be good for you, too. If so, go in December, January or February. The temperatures will be nice, allowing you to explore in comfort, and there will be no hurricanes getting in your way.
Happy trails!
Bjørn