Following a Norwegian Christmas, my companion and I escaped the country. A cheap last minute ticket to Thailand is a great starting point for many adventures, and fortunately not necessarily the kind that includes ladyboys and women that can lay eggs. As soon as we arrived in Phuket, we got on a southbound bus, we were going to Malaysia.
At the border they were reluctant to let us leave the country. "You come Thailand today, you go Thailand today, no good!", he said with no satisfaction. I was impressed by how he managed to avoid the letter "r", and I promised to return to Thailand velly soon.
Our plan was to start in the old colonial city of Penang/Georgetown. It was a great plan, but it was crushed when the bus whooshed past it without even slowing down. We seemed to be on a bus of the kind known from the movie Speed. You know, if the speed drops below 50 miles per hour the whole thing will explode. Just as we entered Kuala Lumpur the danger seemed to have disappeared, and we were allowed to leave the bus there.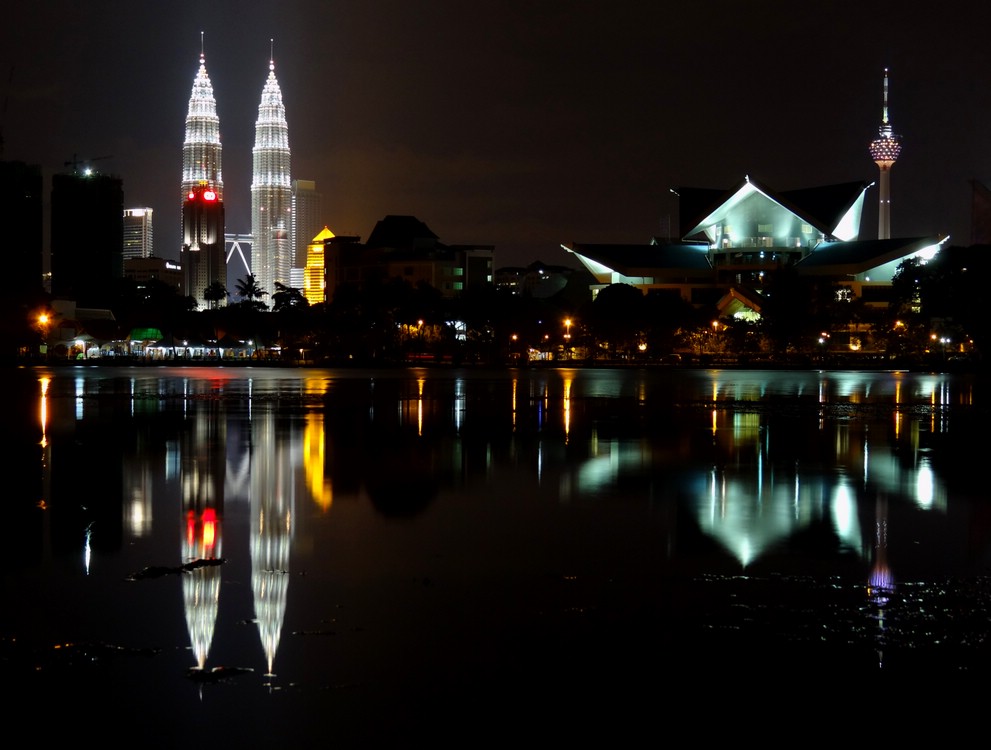 Landmarks of Kuala Lumpur
It's not exactly a nice city, but if you're tired of living, the place offers great opportunities for being run over by cars. We just went here and there and saw the Petronas Towers from every possible angle. There are only a few places in KL where you cannot see the towers, the tallest buildings in the world between 1998 and 2004.
We celebrated New Year's Eve in Kuala Lumpur. Malaysia has enough Muslims to avoid any drunk people in the streets, but that didn't stop the locals from behaving like ADHD children. They ran around all over, dancing and screaming and covering each other with artifical snow and shaving foam, depending on what they had been able to acquire. Despite all the whiteness, it didn't evoke any feeling of winter in me, but soon the whole city centre reeked of aloe vera and male perfume.
To get some
real
fresh air, we headed for the mountains in the north of Malaysia. In the 1920s, the British found a region here that was perfect for growing tea and cooling down sunburns. Thanks to the English practice of recycling names of places, the Scottish Cameron Highlands soon got a namesake in Asia. Today the area is still great for relaxation, and you can enjoy fresh tea and strawberries here, straight from the fields. The road leading there can be hard on your supply of travel sickness bags, but it's all well worth it.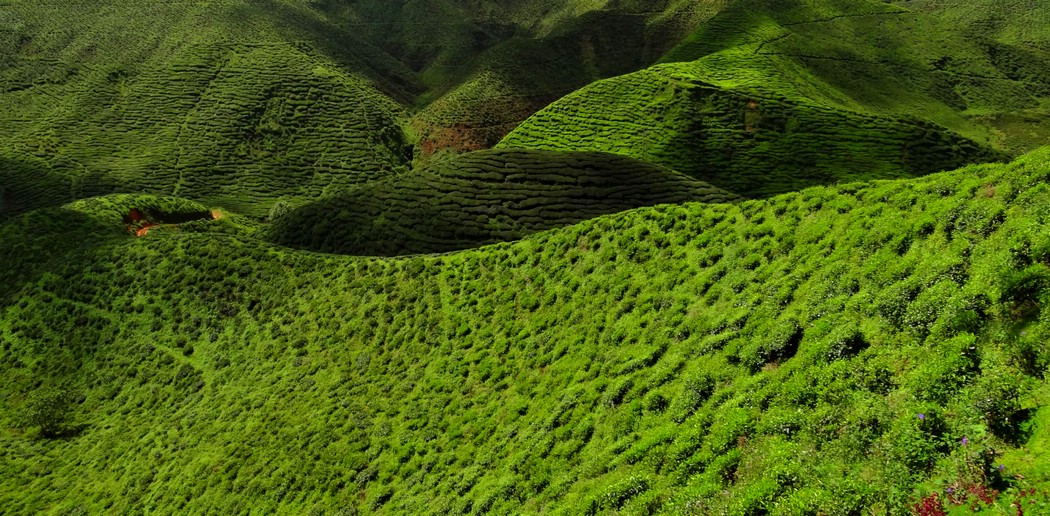 Tea all over the place
Satisfied by the tea and the scenery, we moved on to Malacca. It's a great place to rest before you enter the busy metropolis of Singapore. The heritage from European colonial powers is visible in the streets and in the people living there today. The city has a fair number of artists, creating everything from amazingly detailed Chinese temples to elaborate graffiti pieces decorating the walls along the river walk. Do not miss it!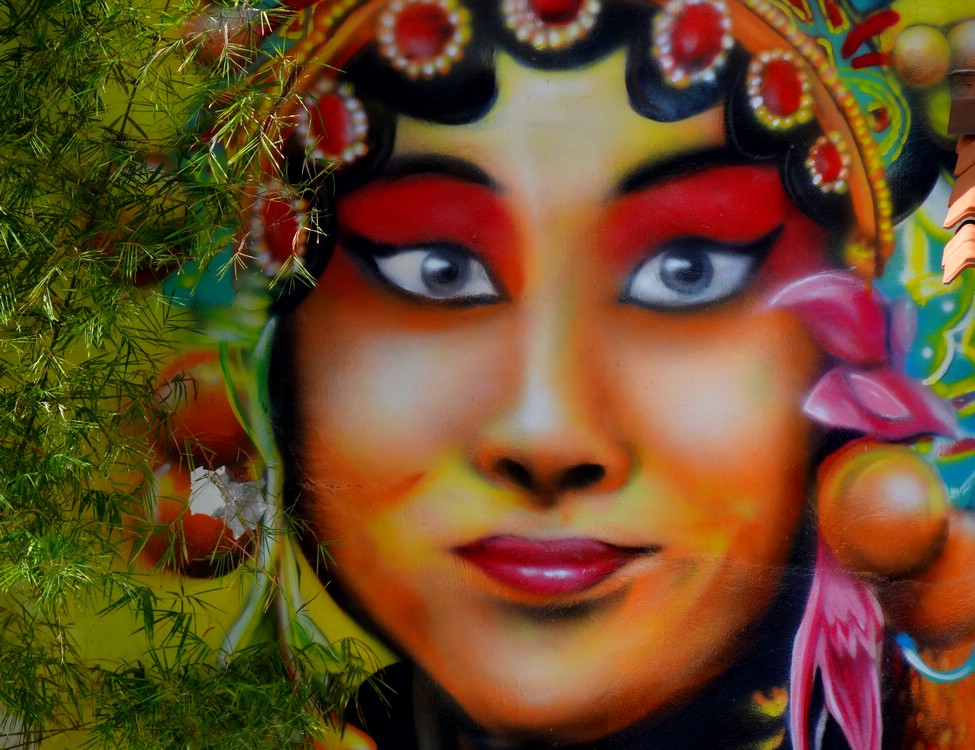 The Cameron Highlands was the definite highlight of this trip to me, but in theory there's no doubt that Singapore has the most attractions to tourists traveling on and near the Malaysian Peninsula. The atmosphere is futuristic. Ok, the escalator in the park and the five-storey Whopper at Burger King can not exactly be classified as progress, but there are some ingenious details and solutions that only an intense government like the one in Singapore can help along.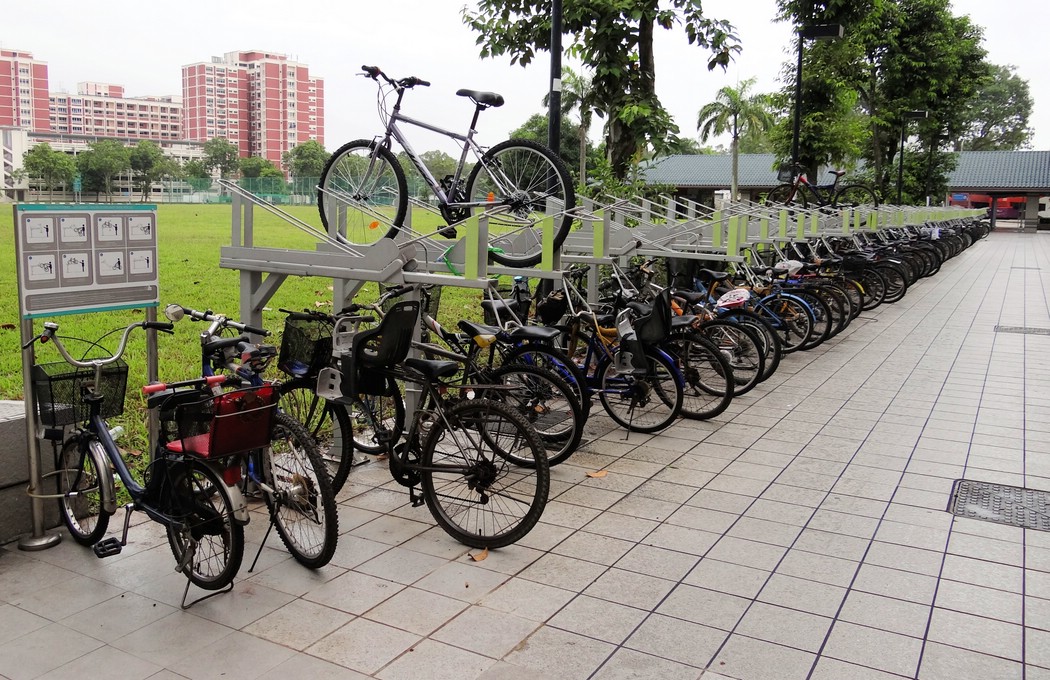 Amazing bicycle parking technology!
The ultimate treat is still going to the Singapore Zoo. They sure know how to do it. No other major zoo manages to offer its visitors close encounters to the degree that this one does. (Some smaller ones do it even better, but they all have much fewer visitors and a less spectacular range of species.)
A lemur that is slightly annoyed by this very paparazzi
If you'd like to see more of the creatures and places we visited, do click yourself into the
brand new wing of my gallery
.
I have a couple more photo journals from some of my trips in 2011 coming up, but I'm also tempted to get on the road again rather than sit down and edit more photos right now. My Easter holiday has already begun, and as soon as I find a suitably priced ticket, I'll probably be traveling again.
To where? I don't know, but check in here every now and then, and I'll keep you updated. #8D)
Bjørn